Product Summary
The DS1216C is a SmartWatch RAM and SmartWatch ROM Socket. It is a 600mil-wide DIP socket with a built-in CMOS watch function, an NV RAM controller circuit, and an embedded lithium energy source. The sockets provide an NV RAM solution for memory sized from 2k × 8 to 512k × 8 with package sizes from 26 pins to 32 pins. When a socket is mated with a CMOS SRAM, the DS1216C provides a complete solution to problems associated with memory volatility and uses a common energy source to maintain time and date.
Parametrics
DS1216C absolute maxing ratings: (1)Voltage Range on any Pin Relative to Ground: -0.3V to +7.0V for 5V; (2)Operating Temperature Range: 0℃ to +70℃; (3)Storage Temperature Range: -40℃ to +70℃.
Features
DS1216C features: (1)Keeps track of hundredths of seconds, seconds, minutes, hours, days, date of the month, months, and years; (2)Converts standard 2k× 8 up to 512k× 8 CMOS static RAMs into nonvolatile memory; (3)Embedded lithium energy cell maintains watch information and retains RAM data; (4)Watch function is transparent to RAM operation; (5)Month and year determine the number of days in each month; leap-year compensation valid up to 2100; (6)Lithium energy source is electrically disconnected to retain freshness until power is applied for the first time.
Diagrams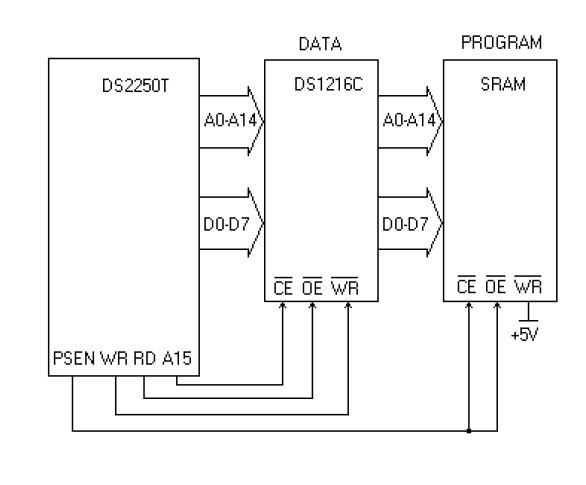 Image
Part No
Mfg
Description
Pricing
(USD)
Quantity

DS1216C

Maxim Integrated Products

Memory Controllers SmartWatch RAM

Data Sheet



| | |
| --- | --- |
| 0-1: | $16.96 |
| 1-25: | $13.33 |
| 25-50: | $11.42 |

Image
Part No
Mfg
Description
Pricing
(USD)
Quantity

DS12

Apem

DIP Switches / SIP Switches 12POS SPST 0.05A 24V

Data Sheet



| | |
| --- | --- |
| 0-1: | $1.39 |
| 1-10: | $1.24 |
| 10-25: | $1.15 |
| 25-50: | $1.03 |


DS1200



IC SRAM 1KBIT 4MHZ 10DIP

Data Sheet

Negotiable

DS1200-3



POWER SUPPLY AC/DC 12V 1200W

Data Sheet



| | |
| --- | --- |
| 0-1: | $232.27 |
| 1-10: | $228.12 |
| 10-50: | $220.65 |


DS1200-3-002

Emerson / Astec Power

Linear and Switching Power Supplies 12V Out 1200W 1Ux2Ux11" w/5V Sby

Data Sheet



| | |
| --- | --- |
| 0-7: | $284.41 |
| 7-10: | $273.34 |
| 10-25: | $260.71 |


DS1200DC-3

Emerson / Astec Power

Linear and Switching Power Supplies 48V In 12VOut 1200W 1Ux2Ux11"

Data Sheet



| | |
| --- | --- |
| 0-7: | $370.47 |
| 7-10: | $356.03 |


DS1200HE-3



POWER SUPPLY 12VOUT 1200W

Data Sheet



| | |
| --- | --- |
| 0-1: | $239.90 |
| 1-10: | $235.62 |
| 10-50: | $227.91 |