Product Summary
The DS2433S+T is a 4k-bit 1-wire EEPROM. The DS2433S+T 4K-bit 1-Wire EEPROM identifies and stores relevant information about the product to which it is associated. This lot or product specific information of the DS2433S+T can be accessed with minimal interface, for example a single port pin of a microcontroller. The DS2433S+T consists of a factory-lasered registration number that includes a unique 48-bit serial number, an 8-bit CRC, and an 8-bit Family Code (23h) plus 4096 bits of user-programmable EEPROM.
Parametrics
DS2433S+T absolute maximum ratings: (1)Voltage on Any Pin Relative to Ground: -0.5V to +7.0V; (2)Operating Temperature: -40℃ to +85℃; (3)Storage Temperature: -55℃ to +125℃; (4)Soldering Temperature: 260℃ for 10 seconds.
Features
DS2433S+T features: (1)Built-in multidrop controller ensures compatibility with other MicroLAN products; (2)Memory partitioned into sixteen 256-bit pages for packetizing data; (3)256-bit scratchpad with strict read/write protocols ensures integrity of data transfer; (4)Reduces control, address, data and power to a single data pin; (5)Directly connects to a single port pin of a microprocessor and communicates at up to 16.3k bits per second; (6)Overdrive mode boosts communication speed to 142k bits per second; (7)8-bit family code specifies DS2433 communication requirements to reader.
Diagrams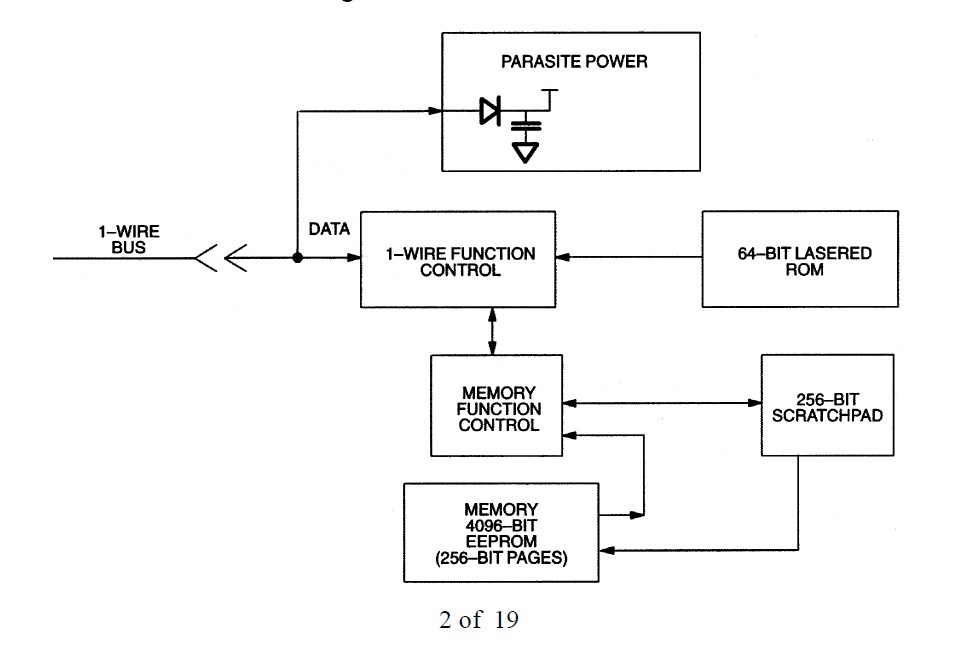 Image
Part No
Mfg
Description
Pricing
(USD)
Quantity

DS2433S+T&R

Maxim Integrated Products

EEPROM 4Kb 1-Wire EEPROM

Data Sheet

Negotiable
Image
Part No
Mfg
Description
Pricing
(USD)
Quantity

DS2401

Maxim Integrated Products

Serial Number Registration

Data Sheet

Negotiable

DS2401/T&R

Maxim Integrated Products

Serial Number Registration

Data Sheet

Negotiable

DS2401/T&R/SL

Maxim Integrated Products

Serial Number Registration

Data Sheet

Negotiable

DS2401+

Maxim Integrated Products

Serial Number Registration Silicon Serial Number

Data Sheet



| | |
| --- | --- |
| 0-1: | $0.98 |
| 1-25: | $0.66 |
| 25-50: | $0.48 |
| 50-100: | $0.47 |


DS2401+T&R

Maxim Integrated Products

Serial Number Registration Silicon Serial Number

Data Sheet



| | |
| --- | --- |
| 0-1660: | $0.42 |
| 1660-2000: | $0.42 |


DS2401AP-02B-06/FUJITSU

Maxim Integrated Products

Serial Number Registration

Data Sheet

Negotiable